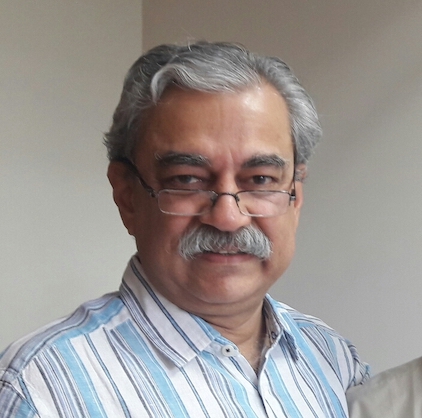 My dear colleagues and friends,
It is an honour for me to write this letter to all of you. Even while we were relatively silent in the years since we were formed, I would like to acknowledge that a lot of background work was being achieved to ensure that we could run seamlessly on.
The unfortunate circumstances forced on us have actually helped us to look for opportunity in adversity. We have managed to conduct a slew of webinars by world authorities to educate ourselves, which is one of the main objectives of our Association. Further, I would encourage those amongst us who have specialised training in any aspect of our subject to come forward and hold webinars or online discussions on the subject.
The other aim, the education of the public in general, we hope to achieve as soon as the website is active. For this, I will need enthusiastic participation from each and every one of you. If we wish to project ourselves as the best in the field, we need to do it collectively.
Our circle of influence can only get wider if we regularly update our own knowledge as well as the knowledge of the people who will eventually benefit from our skills. To this end, I urge each one of you to write short articles for public information which will regularly be uploaded on the website. In addition, one could also give talks in community and social groups, stressing on the point that Plastic Surgery is best done by Plastic Surgeons.
Another issue close to my heart is the education of the younger Plastic Surgeons by the ones who have many years of experience under their belt. Quite often, our junior colleagues come back from abroad with ideas that cannot be used in our population. It is up to the more experienced amongst us to educate them so that they do not suffer early in their practice. We could even offer a helping hand in the earlier years of their practice.
Last but not the least, I would like to thank the entire team of executives who are accompanying me on this journey.
Until now it has been a very pleasant ride!